The Sophisticated Auntie Abstract Black Blazer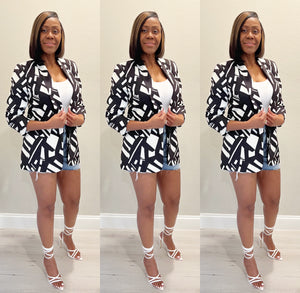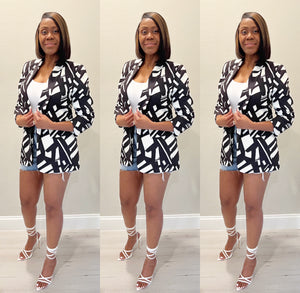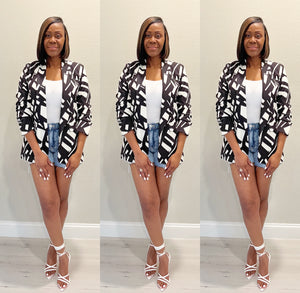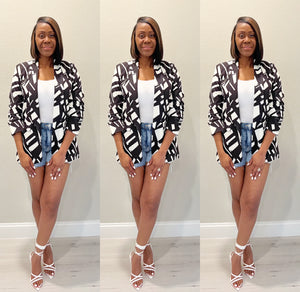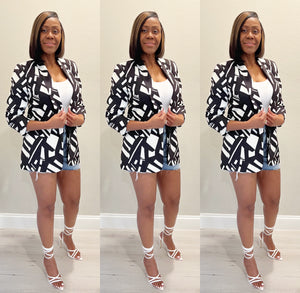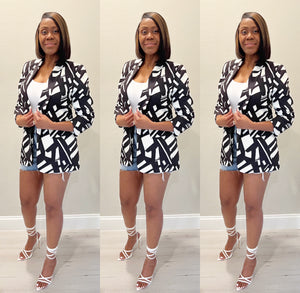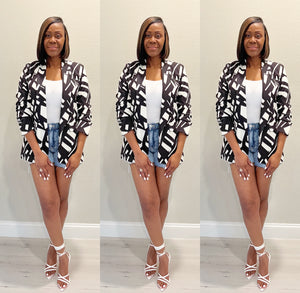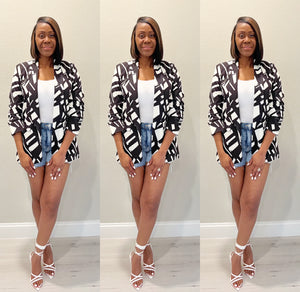 The Sophisticated Auntie Abstract Black Blazer
Happy Hump Day KCCOB Dolls and Gents! We are making progress through the week and have another New Arrival. Today Let's add The 
Sophisticated Abstract Blazer in Black...
Happy Hump Day KCCOB Dolls and Gents! We are making progress through the week and have another New Arrival. Today Let's add The 
Sophisticated Abstract Blazer in Black to your collection which is the perfect accent color for you to add to your wardrobe. It's Spring and it's Brunch Vibes all season long so let's call it Brunching with Blazers. It features a collared neckline, satin inside lining, longline woven fabric, sleek open front no button, a faux side pocket detail, ruched sleeves, and soft shoulder pads. You really can't go wrong with a pretty soft color and stylish fit. Pair this Blazer with your favorite Dress, Jeans, or Shorts make a statement and step out in style. We Love Blazers at Kim's Chic Chateau Online Boutique! Please reference the sizing chart One Size Fits Most Up To A 14 (You wear a Small 4-6, Medium 8-10, Large 12-14). Don't miss out on this BEAUTY! We promise you will love these blazers! Add to your cart at www.1kccob.com and purchase now! No reason to go without we accept all methods of payments!